Alejandra:
I started volunteering as a Mentor for Westminster Befriend a Family in November 2016.
I'd previously volunteered at a couple of nursing homes in the US and as an English tutor for primary school children. When I moved to London to do my degree – I'm a full-time psychology student – I didn't realise how difficult it would be adjusting to living so far away from home. I felt volunteering would help give me a sense of belonging and WBAF's mentoring scheme was exactly what I was looking for.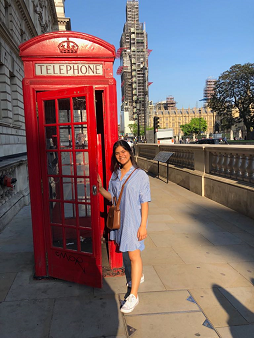 My duties are to spend an hour once a week with my mentee and help them with any areas they are struggling with, whether that is school-related or simply trying to boost their morale. I also spend 20-40 minutes a week planning and preparing sessions. Depending on my mentee's age, interests and areas they want help in, our activities together can vary greatly.
How do you relate to your mentees?
For me building relationships with mentees and their families happens quite naturally. The first couple of sessions are typically more difficult because we are still strangers. Mentees can be disinterested and uncooperative. This is not unusual. However, as we get to know each other I can often build a positive relationship with them.
Have you seen any improvement?
With my current mentee our sessions mainly focus on reading. When I first met him he showed no interest, and even disliked, reading. I made it a goal that we would read together to improve his reading and comprehension. We also do word and card games and games that involve strategic thinking.
Over the last few months I've noticed subtle changes in his attitude and overall behaviour. At first he was a little resistant. There were times when he wouldn't do anything we'd planned. But now, he's much more willing to work with me. His reading has improved and he's more able to interpret texts.
What have you learned?
As a volunteer I've learned you cannot label people: people are complex. And I think I've benefited far more than I give. I'd recommend volunteering to anyone but it is not something to be taken lightly. Helping mentees realise their potential requires commitment but for anyone willing to commit the experience can be very rewarding.
Thank you Alejandra for all your help and congratulations on being April's Volunteer of the Month.