Birthdays are the best, especially when you have all your friends and supporters around to celebrate with you – as Westminster Befriend a Family did for our 30th Anniversary on Thursday 25th July, when we launched our inspiring 'Uncover Westminster' photography exhibition (see main image and pictures below).
The evening, which was kindly sponsored by Mace and hosted at the Grosvenor Office, was a sweltering success, attended by the Lord Mayor of Westminster Councillor Ruth Bush, Councillor Nafsika Butler-Thalassis and Councillor Patricia McAllister, along with WBAF partners, volunteers, trustees and budding photographers.
Our photos were eye-opening, showing different perspectives on this multi-faceted city, reflecting the hidden struggles and joys that our families and volunteers know in this place of extremes.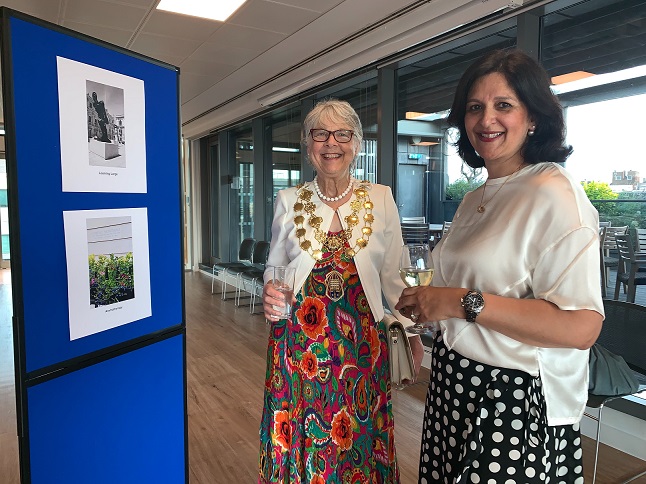 The Lord Mayor shared her thoughts on the importance of organisations like WBAF in keeping the heart of Westminster pumping, I also shared a reflection on in my experience with WBAF in the four months since I joined: how humbled I've felt by the tireless contributions of our many volunteers; how inspired by the versatility of our staff over the years who've adapted to new challenges; and the unchanging centrality in our mission of supporting families to thrive.
Building on 30 years of achievements, we're looking forward to developing our programming to understand and meet the changing needs of the communities with which we work, so that we can be sure we'll be there to lend a helping hand over the next 30 years, whenever people need it. 
We'd love to hear your ideas on what we can do – why not drop me a line and tell me what you think? Looking forward to hearing from you soon. Catherine.mahony@befriendafamily.co.uk