After a hiatus of almost a year, we have successfully relaunched the Mother's Support Group.
Better known as the "Mothers Tea and Coffee Mornings" the group offers mothers in the community, who are often isolated and vulnerable, a safe space to chat, relax but, most importantly, make friends.
After only a couple of weeks the group has five mothers who regularly attend and although still small, the group is expected to grow to 15-20 mothers as word spreads. And the support group is proving such a success that it has already secured funding from the Ward Budget of local councillors that will keep the group going for the next six months.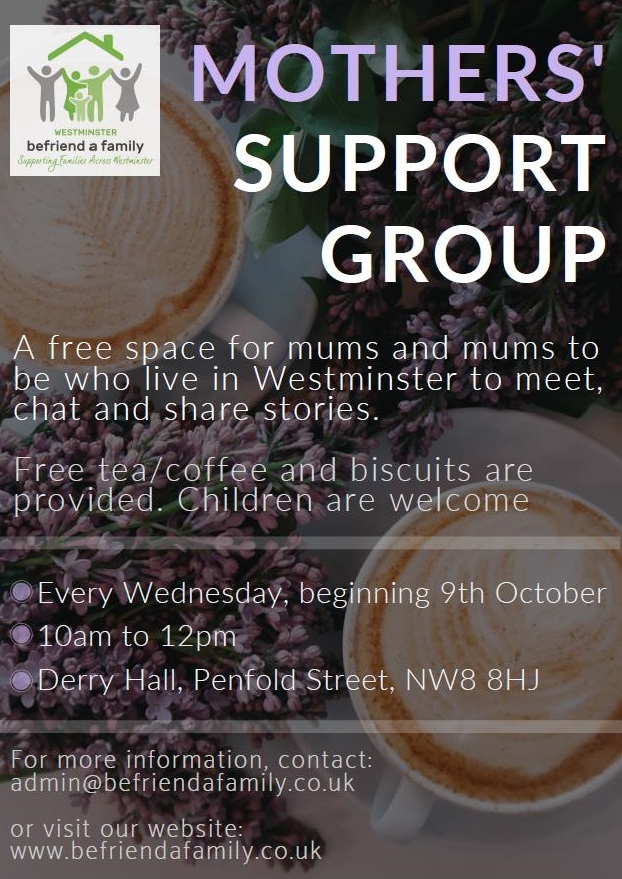 It will be up to the mothers who attend how the group develops. In the first week they talked about everything from Brexit to Botox, while in the second, it was their struggles with their children. In the future they may want to introduce dance workshops, sewing, arts and craft lessons or even massage sessions. It will be up to them. And as the group becomes more self-sufficient we hope to create more mothers tea and coffee mornings in other parts of the borough.
So far, most of the mothers have English as a second language and attending the group seems to be proving beneficial. Catherine Mahony, Director of Westminster Befriend a Family, said: "Everybody helps everybody else by using a mixture of native languages and English. And because the group is so relaxed many of the mothers feel able to talk more and practise their English more than they've been able to up to now."
The group is organised by a trained sessional worker who has run many such groups before. Mothers can bring their children though there is no crèche, but there are games and puzzles to help keep any child busy.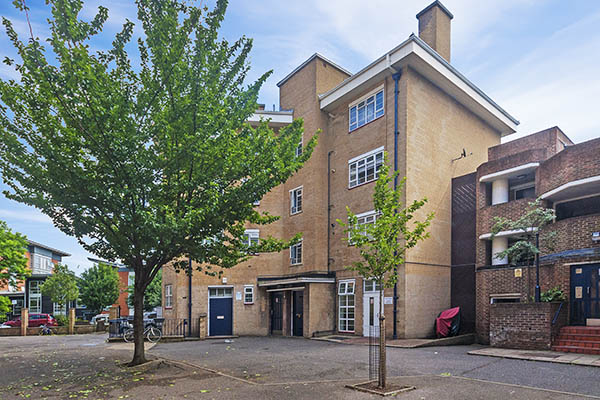 Currently held in the north of the borough at Derry Hall on the Church St Estate (above), Wednesdays 10am-12pm, we at WBAF welcome any contributions that will enable us to expand the service south of the borough, too.